Finding the right fillings for that spectacular summer dessert
Finding the right fillings for that spectacular summer dessert
With soaring UK temperatures in early June and the excitement of upcoming sporting events, summer is officially here… But what does this mean for artisan and industrial bakers?
The opportunity to be creative! In a year that has already brought us the battle of the caterpillars, bakers across the country will be looking to compete for that perfect summer dessert – fresh in flavour and delicious in taste.  
For Flemings Zeelandia Production Manager John Madden, the secret to producing a spectacular summer dessert is all in the filling.  
He said: "While producing a perfect pastry, delicate sponge or sweet dough is never an easy task, what people always remember is the taste of the filling. Be that an oozing jam or cold custard, at Zeelandia we work with our clients to create flavours profiles that stand out on a hot summers day." 
Flemings Zeelandia, which is renowned for providing the highest quality bakery ingredients to the industrial, craft and in-store bakery sectors, acquired Flemings in 2017.  
It is a leading UK producer of fillings including mincemeat, jams, jellies, and caramel for use in industrial baking.  
John gave us the low down on the key summer fillings bakers should be featuring in their desserts this summer: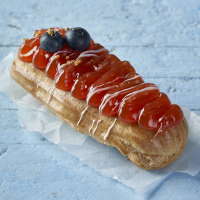 Jellies – used for glazing, spraying and piping, Jellies are the perfect component to a fruit tart or cheesecake and are available in a wide range of exciting flavours. Zeelandia's range are vegetarian, natural in flavour and there are vegan options are available.  
Did you know? The magnificent feasts of Louis XIV always ended with jellies and marmalades served in silver dishes. These were always eaten using silver spoons because only the wealthy could afford sugar in those times.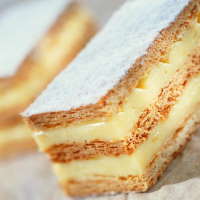 Custard – a decadent component to any summer dessert, rich, creamy and ideal for patisserie style products, layered confectionary and desserts.  
Did you know? The queen is a big fan of custard tarts and asked chef Marcus Wareing to create a special recipe for her 80th birthday.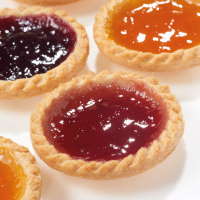 Jams – perfect for doughnuts, muffins, biscuits and tarts, Jams offer real baking stability and can create a mouth-watering dessert to satisfy a sweet tooth.
Did you know? Joan of Arc ate quince jam before going into battle as it filled her with courage.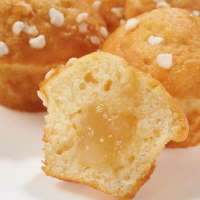 Zest – nothing quite screams summer than a burst of zest, full of aroma. Perfect for muffins, hot-cross buns, Danish pastries and fruit breads.   
Did you know? A fully grown lemon tree can produce up to 600lbs of lemons each year. 
To learn more about summer trends and what makes Zeelandia fillings so special, visit https://bit.ly/JellyAndCustard